Melton Specialist School
At Melton Specialist School we aim to provide our students with educational opportunities that will enable them to reach their full potential and achieve success academically, socially and personally. Our curriculum is inclusive and developmental. Students are challenged to extend their skills and knowledge in a caring and supportive environment.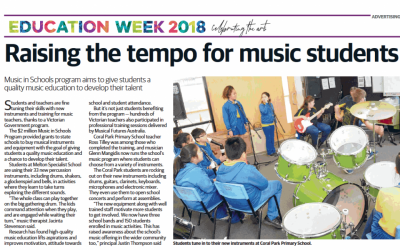 Last year we were very fortunate to be the luck recipients of a Department of Education Music in Schools Grant. With the grant we purchased a range of percussion instruments to be using in our Music Therapy and Performing Arts programs. Our students have been using...